<![if !vml]>

<![endif]>

Help us help others in need.

OFFERINGS OF THE LORD Do Make a difference. Today Please Show your Loving Kindness.

If YOU have found yourself here at our website I believe that it is by Divine Appointment. Whatever your need is We believe that GOD will supply it as you help meet the needs of others.

Please Pray if you are to be a part of this Ministry and what your part is. You are very important to the work of the Lord. We need your help. GODS Word Says Yahweh spoke to Moses, saying, "Speak to the children of Israel, that they take an offering for me. From everyone whose heart makes him willing you shall take my offering. Exodus 25:1 The people were to furnish Moses with the materials, by their own free will. The best use we can make of our worldly wealth, is to honor God with it in works of piety and charity. We should ask, not only, What must we do? but, What may we do for God? Whatever they gave, they must give it cheerfully, not grudgingly, for God loves a cheerful giver, 2Co 9:7. What is laid out in the service of God, we must reckon well bestowed; and whatsoever is done in God's service, must be done by his direction.

Take ye from among you an offering unto the Lord: Whosoever is of a willing heart, let him bring IT, and means that offering of The Lord. Exodus 35:5

Pray and ask the Holy Spirit what to do and then Please obey Him.

And they came, every one whose heart stirred him up, and every one whom His Spirit (Gods Holy Spirit) made willing, and they brought The Lords Offering to the work of the Tabernacle of the congregation, and for All His service, and for the Holy garments.

Exodus 35:20

Jesus YAHshua Said! He who receives you receives me, and he who receives me receives him who sent me. He who receives a prophet in the name of a prophet will receive a prophet's reward. He who receives a righteous man in the name of a righteous man will receive a righteous man's reward..

Matthew 10:40-41

WEB:

They rose early in the morning, and went forth into the wilderness of Tekoa: and as they went forth, Jehoshaphat stood and said, Hear me, Judah, and you inhabitants of Jerusalem: believe in Yahweh your God, so you shall be established; believe his prophets, so you shall prosper.2 Chron. 20:20 (NLT)
As you sow into this ministry fruit will abound to your account. (Not because we desire a gift: But we desire fruit may abound to your account.) Phil. 4:17

GOD YAHveh is Watching Over You!

SACRIFICES, OFFERINGS
• why God may have rejected Cain's. §Genesis 4:3-5
• why did God ask that Isaac be sacrificed? §Genesis 22:1
• why Hebrews sacrificed a lamb before the exodus. §Exodus 12:3
• role in Old and New Testament redemption. §Exodus 12:29-30
• why God gave instructions for building altars. §Exodus 20:24-26
• symbolism of blood shed during sacrifices. §Exodus 24:6-8
• why priests had to administer them. §Exodus 29:1
• why the detailed rituals surrounding them? §Exodus 29:10-41
• portray the seriousness of sin. §Leviticus 1:1; §Jeremiah 7:21-23
• is there any difference between a sacrifice and offering? §Leviticus 1:2
• different kinds of. §Leviticus 1:2
• why did God place such emphasis upon? §Leviticus 1:2 [2nd note]
• Jesus Christ the final one. §Leviticus 1:2 [2nd note]
• explanation of burnt offering. §Leviticus 1:3-4
• explanation of grain offering. §Leviticus 2:1
• explanation of fellowship offering. §Leviticus 3:1
• explanation of sin offering. §Leviticus 4:3
• explanation of guilt offering. §Leviticus 5:14-19
• explanation of the wave offering. §Leviticus 7:31-36
• must be accompanied with attitude of repentance. §Leviticus 1:3-4; §Leviticus 5:5
• what did they teach people? §Leviticus 1:3
• how Israel's differed from other nations'. §Leviticus 1:4
• why did they involve so many details? §Leviticus 1:3-13
• why sacrifices weren't allowed outside tabernacle area. §Leviticus 17:3-9
• how does shed blood make atonement for sin? §Leviticus 17:11-14
• sacrificing children forbidden. §Leviticus 20:1-3; §2 Chron. 28:3
• why priests with defects couldn't offer them. §Leviticus 21:16-23
• why were extra ones made on Sabbath? §Numbers 28:9-10
• Saul sacrifices wrongly. §1 Samuel 13:9
• God wants obedience more than sacrifices. §1 Samuel 15:22-23; §Romans 12:1
• offered when a new king was anointed. §1 Kings 1:9
• Solomon sacrifices wrongly. §1 Kings 3:2-3
• a pleasing one today. §Psalm 4:5
• an outward sign of inward faith. §Isaiah 1:10-14
• what was so bad about offering imperfect sacrifices? §Malachi 1:6-8; §Malachi 1:7-8
• how the people sacrificed to God wrongly. §Malachi 1:7-8
• Jesus as the final sacrifice. §Mark 14:24
• Old Testament sacrifices compared to Jesus' sacrifice. §Luke 22:20; §John 1:29; §Hebrews 7:11-17; §1 John 1:7
• how to be a living sacrifice. §Romans 12:1
• what is a sacrifice of praise? §Hebrews 13:15-16
• Israel's important sacrifices.


Thank You for your Loving Kindness and your Faithfulness. YOU our Faithful Partners make it happen. You may send to JMI 7030 West 5th St. Rosedale, IN 47874 USA a check, money order, or cashiers check. JMI is a Non Profit Ministry. Building Fund / Rivers Of Glory Tabernacle / Correspondence College/School of The Holy Spirit / Radio / MIRACLE GLORY DAYS. Pure religion and undefiled before God and the Father is this: To visit the fatherless and widows in their affliction, and to keep himself unspotted from the world. James 1:27 AMEN and AMEN.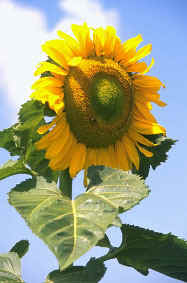 Back Home
You may send to JMI 7030 West 5th St. Rosedale, IN 47874 USA a check, money order, or cashiers check. JMI is a Non Profit ~Building Fund / Rivers Of Glory Tabernacle / Correspondence College/School of The Holy Spirit / Radio / MIRACLE GLORY DAYS