adj 1: not usual or common or ordinary;
"a scene of unusual beauty"; "a man of unusual ability"; "an unusual meteorite"
[ant: usual] 2: being definitely out of the ordinary and unexpected; slightly odd or
even a bit weird; "a strange exaltation
that was indefinable"; "a strange fantastical mind"; "what a strange sense of humor she has" [syn: strange] [ant: familiar] 3: not commonly encountered; "two-career families are no longer unusual"
strange:strangeness or peculiarity
YES I KNOW WHAT A STRANGE WORD..
WE WILL SEE IN THE SPIRITUAL,
PHYSICAL,
EARTH REALMS
UNUSUAL AWAKENINGS THROUGH THE FALL 2005
AND FORWARD.
OH HOW EXCITING!
KIM KRAEMER kim@jmiprophet.org www.jmiprophet.org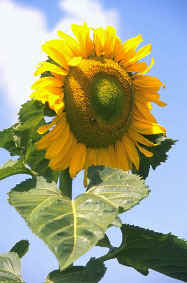 UNUSUAL AWAKENINGS
To awake; waken. See Usage Note at wake1.
To cease to sleep; become awake: overslept and woke late.
To stay awake: Bears wake for spring, summer, and fall and hibernate for the winter.
To be brought into a state of awareness or alertness: suddenly woke to the danger we were in.

To keep watch or guard, especially over a corpse.
v. tr.
To rouse from sleep; awaken.
To stir, as from a dormant or inactive condition; rouse: wake old animosities.
To make aware of; alert: The shocking revelations finally woke me to the facts of the matter.

To keep a vigil over.
To hold a wake over. n.
A watch; a vigil.
A watch over the body of a deceased person before burial, sometimes accompanied by festivity. Also called viewing.
wakes (used with a sing. or pl. verb) Chiefly British.

A parish festival held annually, often in honor of a patron saint.
An annual vacation.